Removing a Tattoo That You Now Regret
Approximately one in seven Americans has a tattoo, although many men and women will end up regretting this fact later in their lives. Fortunately, tattoos can be removed completely and with minimal discomfort, thanks to modern laser technology.

A tattoo is often considered a visual statement or endorsement of a particular product or set of beliefs. It can also be a reminder of someone or something else, whether it be a lover or a boyhood band. After the romance fades away, the band dissolves or one has a change of opinion, the same tattoo can be a hindrance. The source of joy thus becomes a source of sorrow. According to one survey conducted in England, one in three of those who received a tattoo regret getting one, with men more remorseful than women.
In the past, there were only three ways of dealing with unwanted tattoos. One could live with it or try to improve on the existing art with some type of new tattoo. The other alternative involved removal, but the techniques once used were painful and offered only a minimal chance of success.

Laser technology, which employs a powerful light that can be concentrated into a relatively small area, boasts a high rate of success when it comes to removing tattoos. Laser removal also reduces the pain that was associated with other methods. The different lengths of light waves that come from a laser are particularly useful in removing different colors from a tattoo on the skin. Shorter light waves can be used to remove the colors of red, yellow and orange, while longer waves are useful in removing darker shades, such as dark blue and black.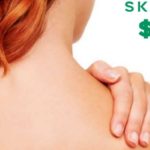 Those who regret receiving tattoos no longer have to experience remorse throughout their lives or, even worse, have to consider the prospects of a painful tattoo removal. Our many successful tattoo removals has shown how the laser system we use is the best one available today. We are committed to successfully taking away the one or more tattoos on your body in a courteous and comfortable setting. Erase that regret once and for all by contacting laser tattoo removal clinics in your area or other skin care health care providers.