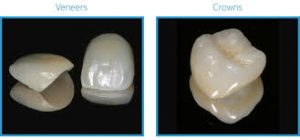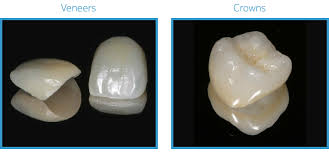 Few things in life are more noticeable than a person's smile. You might not necessarily remember what color a person's eyes were or how their hair was fixed, but none of us can forget how a bright, cheerful smile made us feel!
Sadly, too many people go through life without feeling confident about their smiles. When a friend is ready to snap a picture, do you find yourself trying to smile without having your teeth show? Are you self-conscious about your teeth when you meet new people? Do you spend too much time examining yourself in the mirror and wishing that your smile could be different?
Whether your teeth are chipped or cracked or you are dealing with unsightly gaps, a dream smile is certainly not out of your reach. We are excited about the possibilities offered by porcelain veneers, and we are ready to provide you with more information and let you know if this option is the right fit for your cosmetic dentistry needs. Read on discover the answers to some of the most commonly-asked questions about veneers.
What are porcelain veneers?
Before you can make a decision about porcelain veneers, it's important to understand what they actually are. First, porcelain veneers are not artificial teeth. Instead, they are very thin coverings made of ceramic that bond to the front of your existing teeth. You can choose from a single veneer on a chipped tooth or an entire set of personal veneers that will give a bright, new look to all of the teeth that show every time you smile. Each veneer or set of veneers is custom-made for your specific mouth, and we'll work with you to find the right fit for your needs.
What are the benefits of porcelain veneers?
Porcelain veneers put you in control by allowing you to choose exactly how your new smile will look. In fact, they continue to be incredibly popular because they can fit a variety of tooth problems at once. Some of the common reasons why our patients choose veneers are to:
-Provide instant whitening
-Eliminate unsightly gaps
-Give a straight look to previously crooked teeth
-Cover up cracks and chips
-Make damaged or misshapen teeth blend in seamlessly with the rest of your smile
How do I know if porcelain veneers are right for me?

Porcelain veneers are an excellent solution for many common cosmetic problems that affect the look of your smile. They provide a permanent solution, unlike common whitening treatments that have to be repeated on a regular basis. The main requirement for veneers is that you must have enough healthy, secure teeth to anchor the veneers. Veneers are not a solution for those who are missing numerous teeth.
However, having common dental problems does not eliminate you from being eligible for veneers. You'll just need to have cavities, gum disease, and other problems treated and corrected before your veneers are applied.
How can I get porcelain veneers?
If you like what you read about porcelain veneers, you are probably ready to get started! In order to get veneers, you must work with a cosmetic dentist. The process begins with a consultation where the dentist will examine your teeth, make recommendations, and discuss your payment options. The veneers can be applied in as little as two visits, and you'll walk out with a healthy, beautiful smile that you can be proud of!